BAND
"...Maybe get a blister on your little finger Maybe get a blister on your thumb..."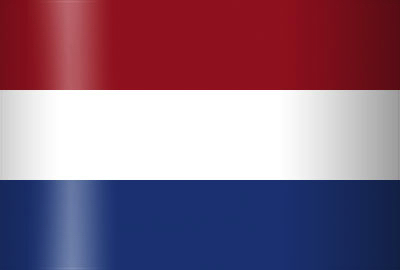 BIO (Nederlands)
Liefhebbers van Dire Straits en Mark Knopfler kunnen bij deze band hun hartje ophalen en genieten van deze prachtige muziek. Wie kent de nummers niet? "Sultans of Swing", "Brothers in Arms", "Telegraph Road", "Money for Nothing" en nog veel meer! Met een twee en een half uur durende show neemt BOOM, like that! haar publiek mee van het prille begin van Dire Straits tot aan de meer recentere hits van Mark Knopfler.
Dire Straits (1977-1995) was een Britse rockband met als veruit bekendste lid zanger-gitarist-songwriter Mark Knopfler. De band kenmerkte zich door het onmiskenbare karakteristieke gitaarspel en 'vertellende' stem van Mark Knopfler. In 1995 heeft Mark Knopfler de band verlaten om zich te richten op zijn solo carrière. Anno nu lijkt Dire Straits voor het algemene publiek een beetje in de vergetelheid te zijn geraakt en dat is jammer want de muziek van Dire Straits en Mark Knopfler is tijdloos en blijft fantastische muziek om naar te luisteren. BOOM, like that! brengt daar gelukkig verandering in! De band is opgericht in januari 2014 en is in een sneltreinvaart uitgegroeid tot de beste en meest succesvolle Dire Straits band van Nederland en is een graag geziene band op festivals en theaters in binnen- en buitenland. Met akelige precieze en op hoogwaardig niveau worden de prachtige songs van Knopfler weer tot leven gebracht. De band is, met een bezetting van maar liefst acht ervaren topmuzikanten en oog en oor voor detail, uniek in Nederland en misschien wel in Europa! Het kenmerkende geluid van Dire Straits, het typische geluid van Knopfler, compleet met alle details, authentieke instrumenten, geluidseffecten, saxofoon en percussie… kortom: BOOM, like that!
Band:
Edgar Janssen - lead vocals, lead guitar;
Rob van Kreij - guitar, bouzouki;
Robert van Vonderen - keys, backing vocals;
Hans van Els - drums;
Frank van Kreij - bass guitar;
Pepijn Mol - sax, percussion;
Joanne Belgrave - backing vocals;
Ilse Lucassen - backing vocals, flute.

Understudy's
Kitty Lanters - backing vocals;
Mieke Hermsen - backing vocals;
Marc Lucassen - sax;
Stijn Vullings - drums.

Crew
Eefke Janssen - tour manager;
Maarten Berkers - roady;
Bram de Koning - roady, guitar technician.

Soundwave Audio
Jos Peeters - managing director
Paul Rongen - front of house sound engineer;
Thijs Peeters - lights;
Joep Hofman - crew.


Media:
Angelique van Kreij-Lemmens - Photography;
Leon Hodiamont - Photography.
Set list:
Beryl
Brothers In Arms Calling Elvis Darling Pretty Down to the Waterline Expresso Love Going Home (Theme from Local Hero) Heavy Fuel Industrial Disease It Never Rains Lady Writer Love over Gold Money for Nothing Once Upon a Time in the West One World On Every Street Private Dancer (featuring Joanne Belgrave) Private Investigations Romeo and Juliet Sailing to Philadelphia (featuring Pepijn Mol) Setting Me Up So Far Away Solid Rock Speedway at Nazareth Sultans of Swing Telegraph Road The Bug
Tunnel of Love Twisting by the Pool Two Young Lovers Walk of Life Water of Love Wherever I go (featuring Ilse Lucassen) What It Is Why Aye Man Why Worry (featuring Ilse Lucassen) Your Latest Trick
Book us
Go to our contact page to get the information on how to contact us!
Contact Us